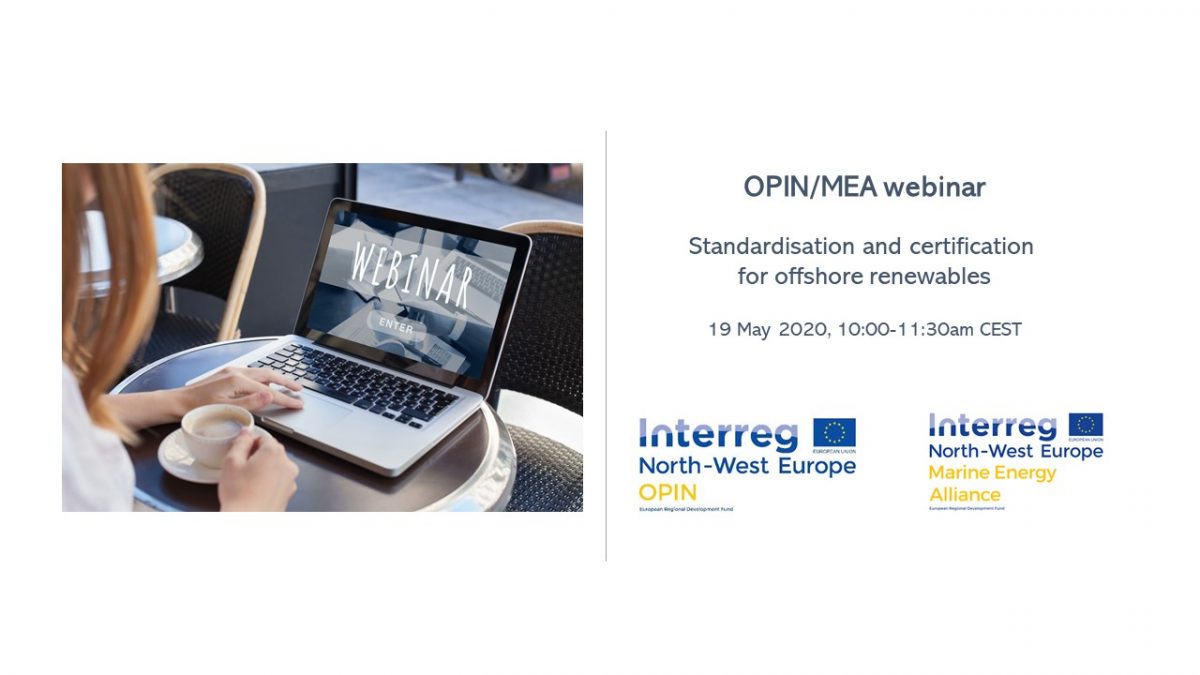 CONTEXTE
Join the webinar on 19/05/20 from 10 to 11:30 am CEST to learn more about how standards and certification can accelerate the development of the offshore renewable energy sector.
Standards and associated certification schemes can support the development of Offshore Renewable Energy (ORE) technologies, by reducing the risk of failure and increasing stakeholders confidence.
This webinar will provide an overview of the benefits from standardisation and certification, progress on the codes and standards to date, and lessons learnt from ORE stakeholders who went through the certification process.