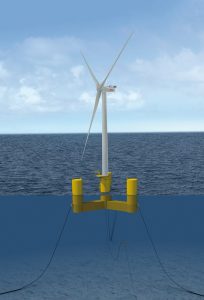 Floating Wind is at an exciting stage following successful pilot projects. With the industry now looking towards reaching full industrialisation and global expansion, how can the supply chain balance both local content and global expansion?
Reuters Events and our partners Naval Energies invite you to join 'Combining Local Content and Global Industrialization: Challenge for Commercial Floating Units' (21st January, 10:00am CET) as we unravel:
An accurate methodology for an efficient industrial plan
A detailed study of the needs and inputs for the best manufacturing scenario
An optimum between local know-how and outsourcing to achieve the best balance in terms of cost, quality, and time
Industry experts speaking at this event:
Laurent Schneider-Maunoury, CEO, Naval Energies
Christophe Dorignac, Industrial and Marine Operations Manager, Naval Energies
Ignacio Pantojo, Floating Offshore Wind Department Manager, Iberdrola
Do not miss this interactive discussion, register here to join.
Note: If you cannot attend, please sign up and we will send you the recorded discussion afterwards.