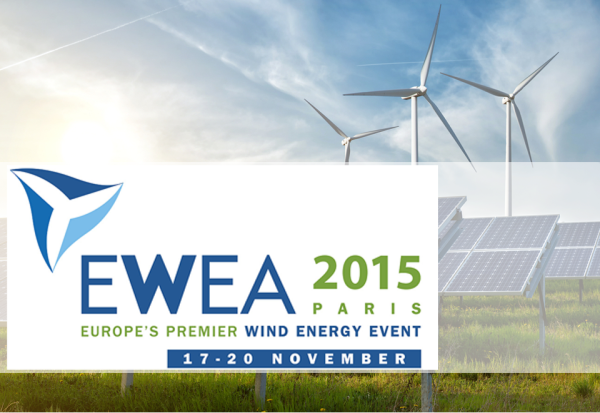 The region's marine renewables sector will be well-represented at the forthcoming EWEA salon in Paris. The objective: to point out the industrial strengths of the region to French and international markets.
Word of the region's expertise with the offshore turbine is spreading far beyond the boundaries of the Pays de la Loire. Next 17 November, several regional partners* will be organizing a targeted business event as part of the sector's top business fair EWEA Paris at which numerous local and international players will mingle.
Entitled "Explore new offshore wind markets in Western France," the event aims to put major French and international purchasers in contact with the region's industrials to prospect for new business, form partnerships, and enter new markets. Several important names in the sector–including STX, Alstom, EDF Energies Nouvelles, Rollix, Éoliennes en Mer, and Adwen–will present their activities, with plenty of time after the presentations for informal encounters to enrich networks and contemplate shared business prospects.
Regional strengths
This meet-up will equally be the occasion to remind the world of the region's considerable attractions for this fast-developing industrial sector. The first offshore windfarm goes into service in 2018 off the coast at Saint-Nazaire, to be closely followed by another between the Île d'Yeu and Noirmoutier.
All underpinned by the necessary investment, be that in new factories for STX and Alstom, or the Technocampus Ocean R&D facility. All the while creating a favorable environment for the sector to prosper: whether it be the logistic hub offered by the Grand Port Maritime de Nantes Saint-Nazaire, the business clusters Neopolia EMR, EMC2, S2E2, and PMBA which facilitate the activities of companies in the region, or WEAMEC the new reference center dedicated to the marine renewable energies, whose mission is to ensure that the region is an international leader in the sector by 2020!
*Pays de la Loire Region, Nantes Métropole, Communauté d'Agglomération de la Régon Nazairienne, the Nantes Saint-Nazaire Chamber of Commerce and Industry, Vendee Expansion, Neopolia
Further information: www.invest-western-france.com/meet-us-at-ewea-paris-in-november-15
Free registration at the EWEA Paris website (max. 70 participants, selected for the contribution they can bring to the event's objectives). Participants must be registered for EWEA 2015 to attend the Pays de la Loire event.