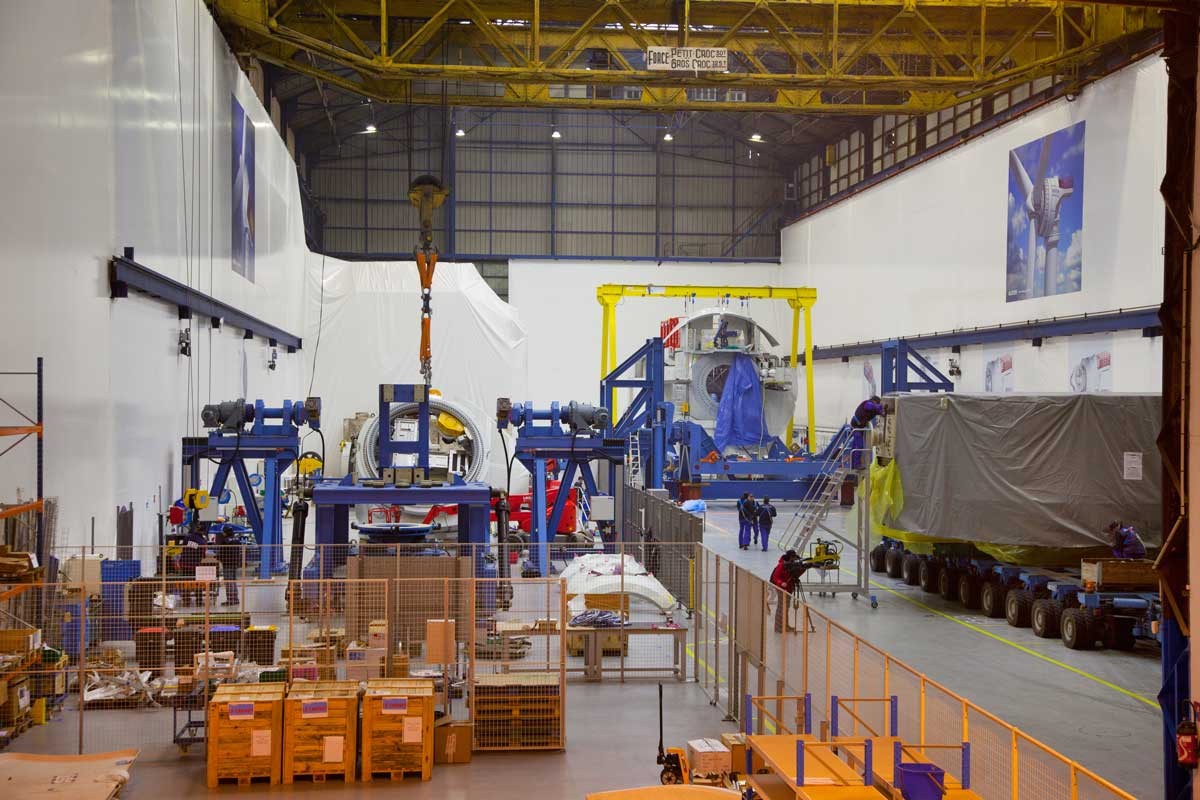 A giant step. Alstom has just signed a contract with Merkur Offshore for the production and long term maintenance of 66 Haliade wind turbines, destined for one of the largest wind farms yet built in Germany. This is the company's first big export success with the Saint-Nazaire-built design.
The construction of Merkur Offshore's 400 MW wind farm is due to start in 2016. Sited in the North Sea, it will be one of Germany's biggest. Two first line companies have been chosen for the project: DEME, who will built part of the infrastructure and Alstom who will supply 66 of its Haliade 150-6MW wind turbines.
« This is the most significant offshore wind contract we have signed outwith France, and in a very significant market* », rejoiced Jérôme Pécresse, the president of Alstom Renewable Power. « The Merkur Offshore contract is also our first offshore wind project in Germany, and a particularly significant event for our prospects of more sales to northern Europe. »
Busy times ahead for Saint-Nazaire factories
The 66 Haliade turbines will be produced in Alstom's new factories in Montoir-de-Bretagne, ahead of the turbines destined for the Saint-Nazaire wind farm. Alstom will also service and maintain its turbines in the long term. The news represents a major commercial success for the Haliade design that will surely bring others in its wake.
* The Haliade turbine has also been selected for a pilot wind farm in the United States.