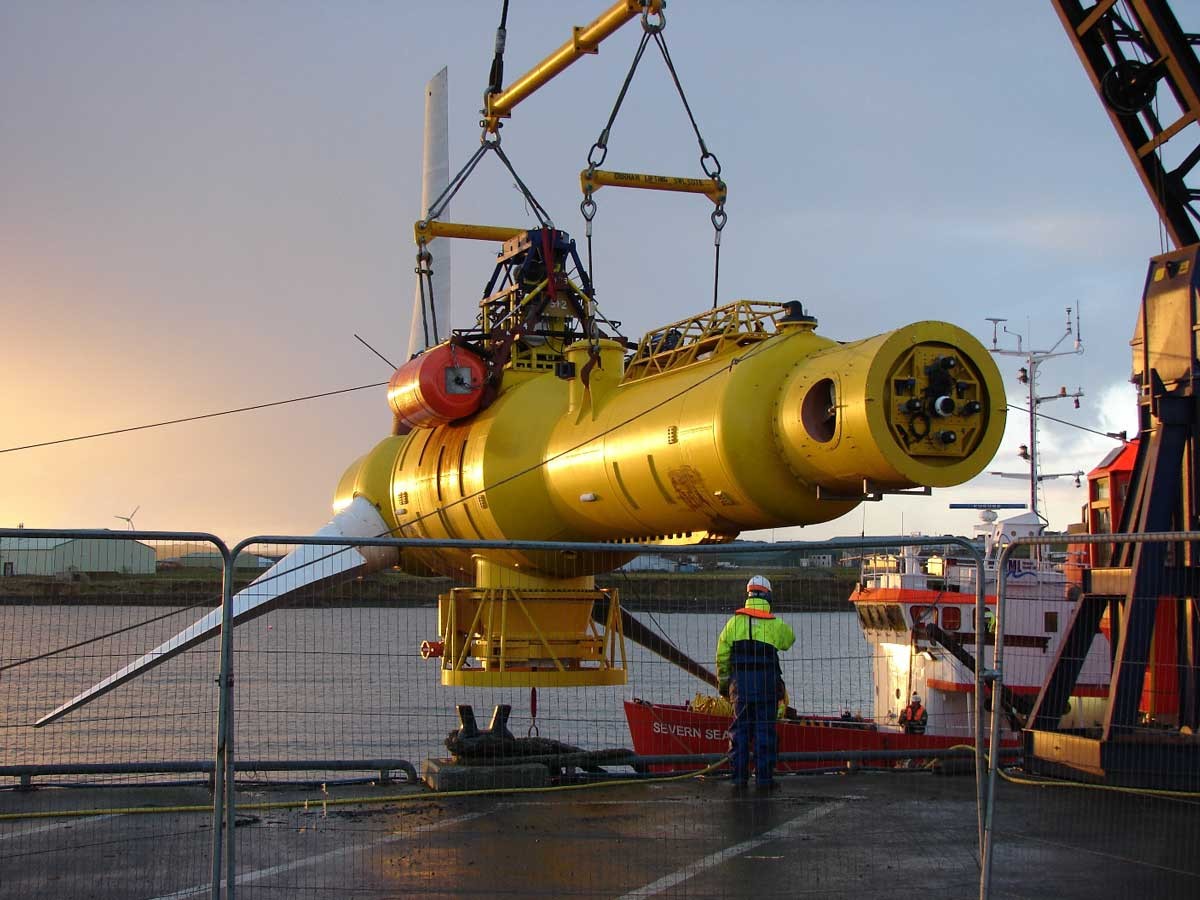 The 1MW tidal turbine sited by Alstom at the European Marine Energy Centre in Scotland recently celebrated the generation of its first gigawatt: a key milestone for the group, which is continuing to develop its Oceade turbine range in R&D centres in Nantes and Bristol.
Alstom confirms its place as European pioneer of the tidal turbine. Recently selected by the French government following a Call for expressions of interest, the group has also crossed the symbolic threshold of 1GWh generated by its tidal turbine sited at the European Marine Energy Centre, off the Orkney Islands, which it acquired following its takeover of Tidal Generation Ltd.
This is not only proof of the turbine's performance, endurance and autonomy, but a decisive landmark for the sector according to Jacques Jamart, Alstom's vice-president in charge of renewable energies: "In demonstrating our capacity to produce significant quantities of electricity for a sustained period, we have forged credibility which is vital for the emergence of the entire sector."
The design of Alstom's turbines continues to improve. The newly available Oceade 18-1.4MW turbine is more powerful, more adaptable and easier to deploy than previous models. In Bristol and Nantes, where Alstom has located its global R&D effort in the marine renewable energies, the group's engineers are now focusing on the Oceade platform and its "submarine hub" system, which will enable the turbines to be interconnected.