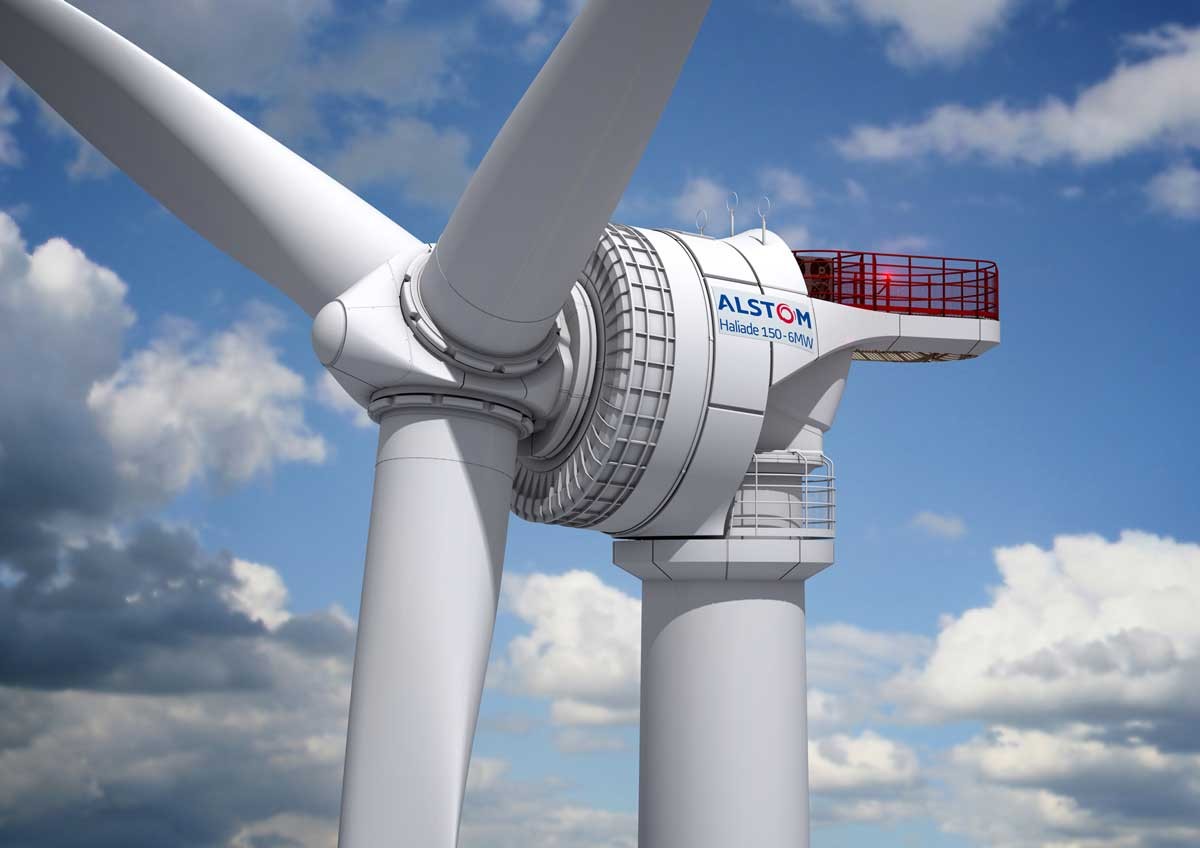 Pathfinding contract to pave the way for others. With Neopolia Marine Renewable Energy, business cluster and skill-finder, a grouping of industrial companies in the Pays de la Loire region has been selected by Alstom to work on transportation cradles for the Haliade 150 wind turbine.
Unity is strength. Thanks to the Neopolia Marine Renewable Energy cluster (which has more than 85 members), these regional businesses have won a pre-production contract with Alstom.
"This success is concrete evidence of the value of the partnership formed last year and confirms our ambition in positioning ourselves as the central player in the sub-contracting market generated by the big players in the marine renewables market," rejoiced Loïck Anger, Neopolia's vice-president for the marine renewable energies.
Five transport cradles
The GMES (groupement momentané d'entreprises solidaires, an ad hoc group of local businesses) is led by ADF Côte Ouest (Groupe ADF), based in Saint-Nazaire, together with co-founder Gestal, a company based in Saint-André-des-Eaux in the Loire-Atlantique. Other industrial Neopolia members will also be sought as sub-contractors.
The partners will produce five transport cradles for Alstom's Haliade 150 turbine. These cradles will be used to assemble the nacelles in the Saint-Nazaire factories, and then to transport the turbines to their eventual operating site—a magic wand just isn't enough when you're dealing with a turbine 176 metres tall!
Further information: www.emr.neopolia.fr
Neopolia will be exhibiting at the Thétis EMR 2015 salon in Nantes on the 20 and 21 May. Loïk Anger will be one of the speakers at a round table entitled "Les EMR : Quelle réalité industrielle aujourd'hui en Europe?" ("Marine Renewable Energy: what is the current industrial reality in Europe?")