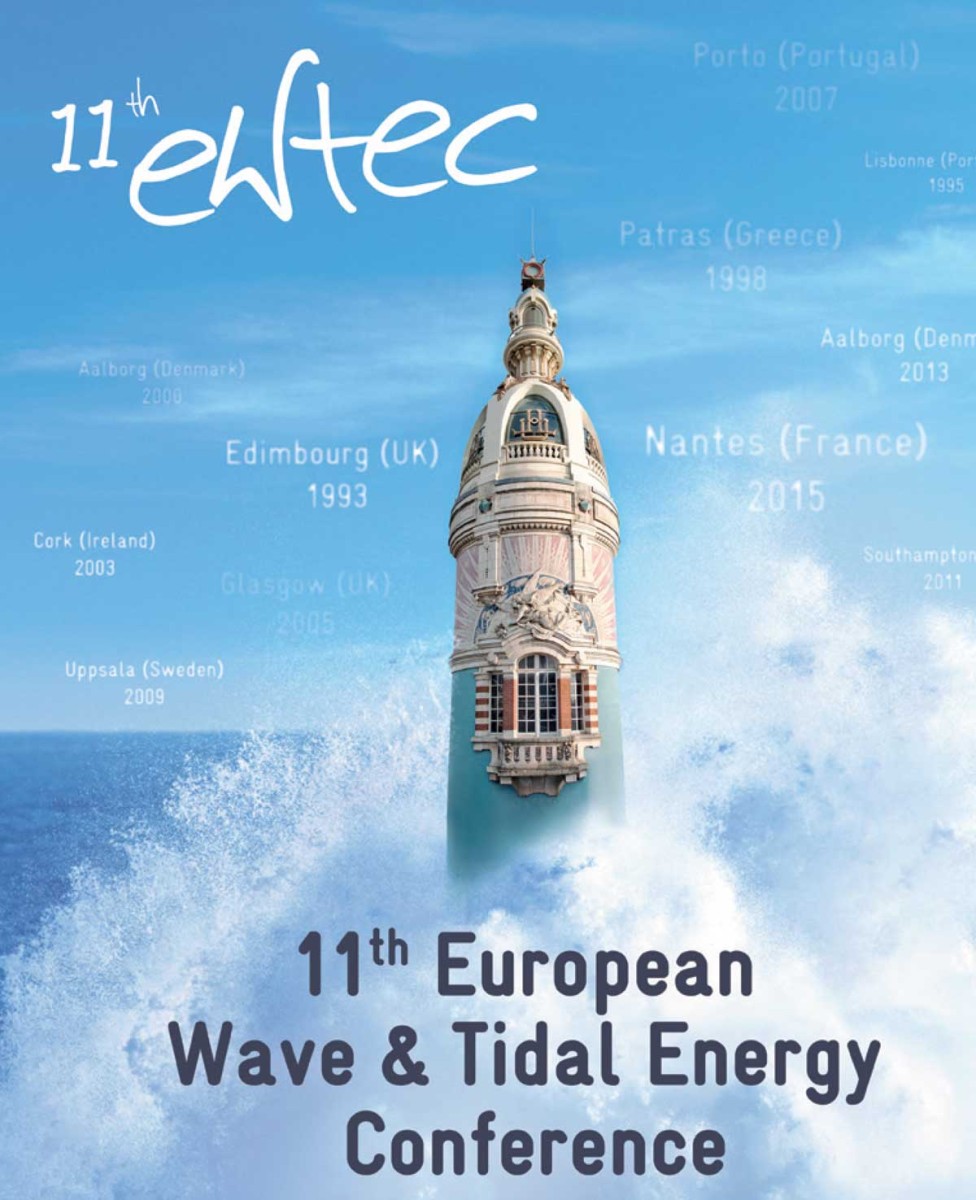 The beginning of September saw the Pays de la Loire welcome the international Ewtec meeting for the first time. This 2015 edition beat all previous attendance records, with more than 600 participants from 35 different countries.
Ewtec—the European Wave and Tidal Energy Conference series—is the field's foremost scientific event. First held in 1993, the meeting takes place every two years, and has an international reputation. This year's conference was organized by the École Centrale de Nantes and was the first ever in France. The Cité des Congrès conference centre in Nantes welcomed the 600 researchers attending the meeting, twice as many as have ever attended any of the previous events. About 15% were French; the rest came from 34 other countries from all over the world.
Some 60 themed sessions, with more than 300 presentations, took place over the four days of the meeting (from the 7 to 10 September), discussing key topics in the marine renewable energies sector, including resource characterization, environmental impacts, hydrodynamics and machine structures, network connection and inspection, system and environmental modelling, and related financial, regulatory, and socio-economic policy.
Keeping the public informed
Ewtec not only enables professionals in the sector to meet and network, but also takes pride in its mission to inform the public. An exhibition dedicated to the marine renewable energies was open to the public, and attracted many class visits from schools. The great success of the event makes it unlikely that young people will have to wait 20 years for another one!
Further information: www.ewtec.org/ewtec2015